2018 WTA Winchester Town Tournament Brackets
First Weekend – Mixed Doubles / 60+ Men's Singles – Starting 8:30 AM Saturday September 8th, 2018
Tournament Starts at 8:30 AM Saturday morning. September 8th, 2018 for the following events: 
Mixed Doubles , 60+ Men's Singles
2018 – Upcoming WTA Tournament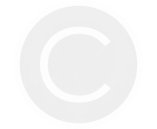 2018 Winchester Town Tournament
2018 WINCHESTER TOWN tournament
now's the time START PRACTICING FOR THE LAST ANNUAL EVENT. 
See details
WEEKEND OF SEPTEMBER 8-9 , 2018 (Events: Mixed Doubles, 60+ Men's Singles )
WEEKEND OF SEPTEMBER 15-16 , 2018 (Events: Men's Open Singles, Men's Doubles, 60+Men's Doubles, Women's Doubles) 
What people are saying about the WTA…
I wanted to work a team of profeesionals who would help me implement my vision of a perfect website into reality. Not only was I able to quicly and effectively receive assistance, but also now my projects seem to become even better that I expected. Thamk you ThemeREX for your creative approach and devotion!
Tennis is my passion. Finally there is a place where everyone can spend amazing time on one of the multiple courts smashing the power and sharpening the skills during trainings and tournaments. I recommend Tennis Club to all who seek professional coaching help!
I love your work: literally every piece of design is unique and oh so wonderful! And now I absolutely adore my website. Thanks to your theme it looks great and works impeccably. Good luck with the next one!